Royal Coronation Spoon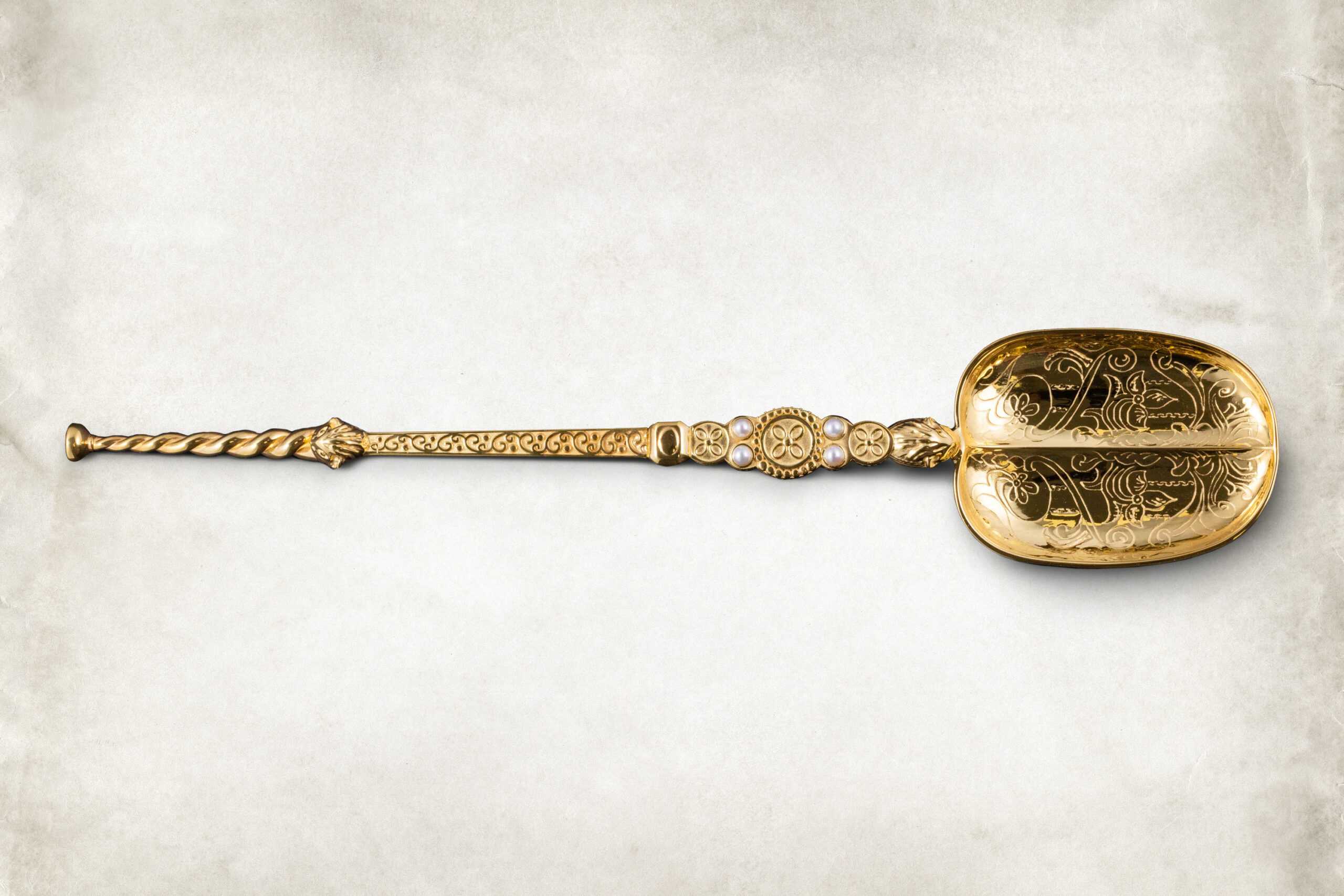 The Coronation Spoon is set to play an integral role in crowning King Charles III at Westminster Abbey on 6 May 2023.
To mark this historic event, Guernsey gold and silversmiths Bruce Russell & Son are producing an exclusive and strictly limited edition run of 74 Coronation Spoons, one for each year of His Majesty's age.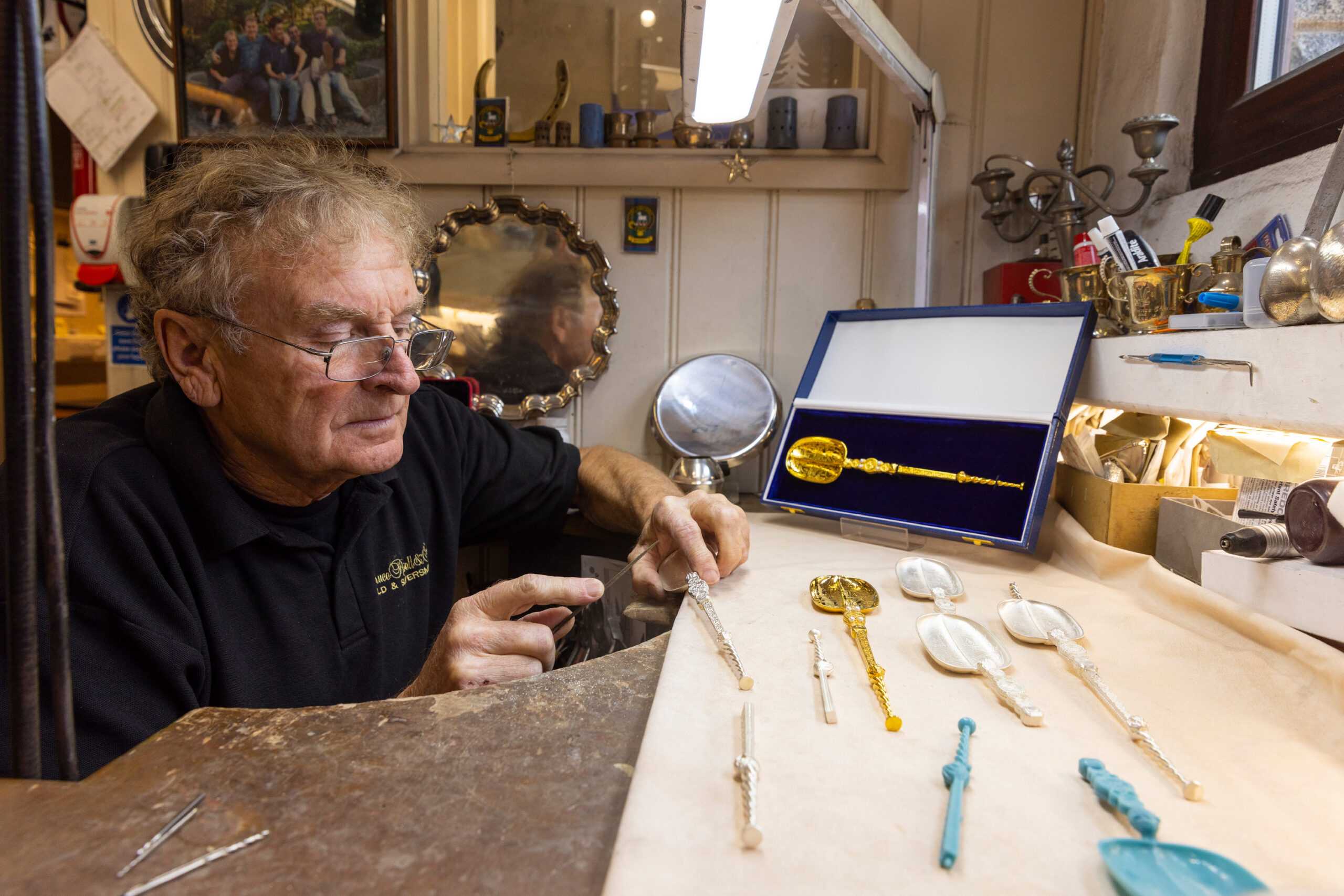 Individually made in the Bruce Russell & Son workshop from solid silver and finished in 18 carat gold and pearl, each spoon is made with a passion for detail – crafted to the original, ancient design from 1349, using the same precious metals and specifications. The size of each is spoon is identical to the priceless original, measuring 266mm long and weighing 140 grams. The two stylised monsters on the spoon have also been slightly altered to feature the Royal Lions from the Guernsey and Jersey seals given to the Channel Islands by Edward I in 1279.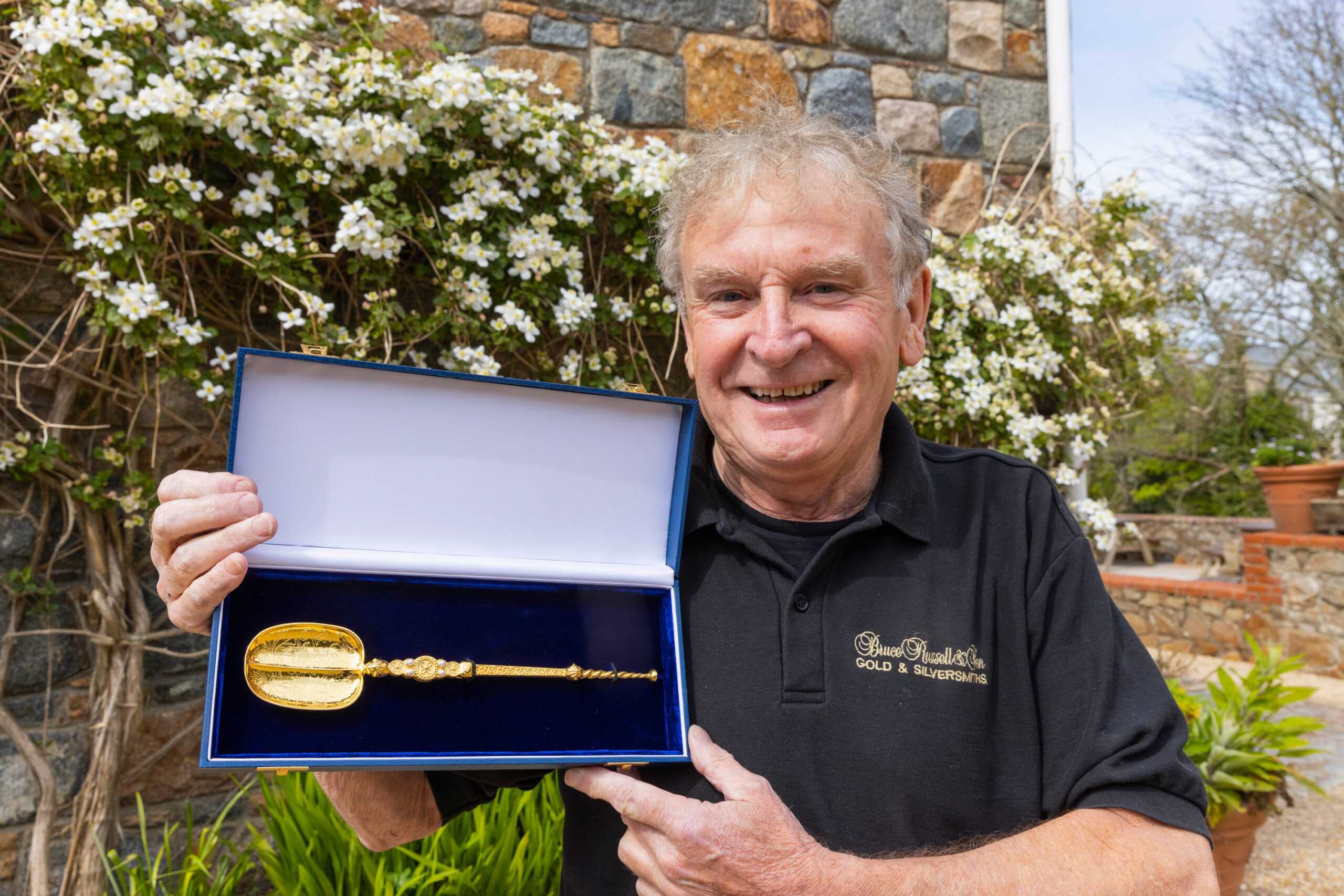 Each spoon has a full set of Bruce Russell & Son Guernsey hallmarks and edition number stamped on the bowl and comes with an official signed certificate of authenticity and a bespoke handmade fitted presentation case, individually made for each spoon.
This exclusive and limited edition run of Coronation Spoons, marking the historic crowning of King Charles III on 6 May 2023, is sure to become a lasting investment in the future. A portion of each sale will also be donated to Les Bourgs Hospice, a local charity for which King Charles III is a patron.
For further information and to purchase a Royal Coronation Spoon, call us on 01481 264321 or email sales@bruce-russell.com.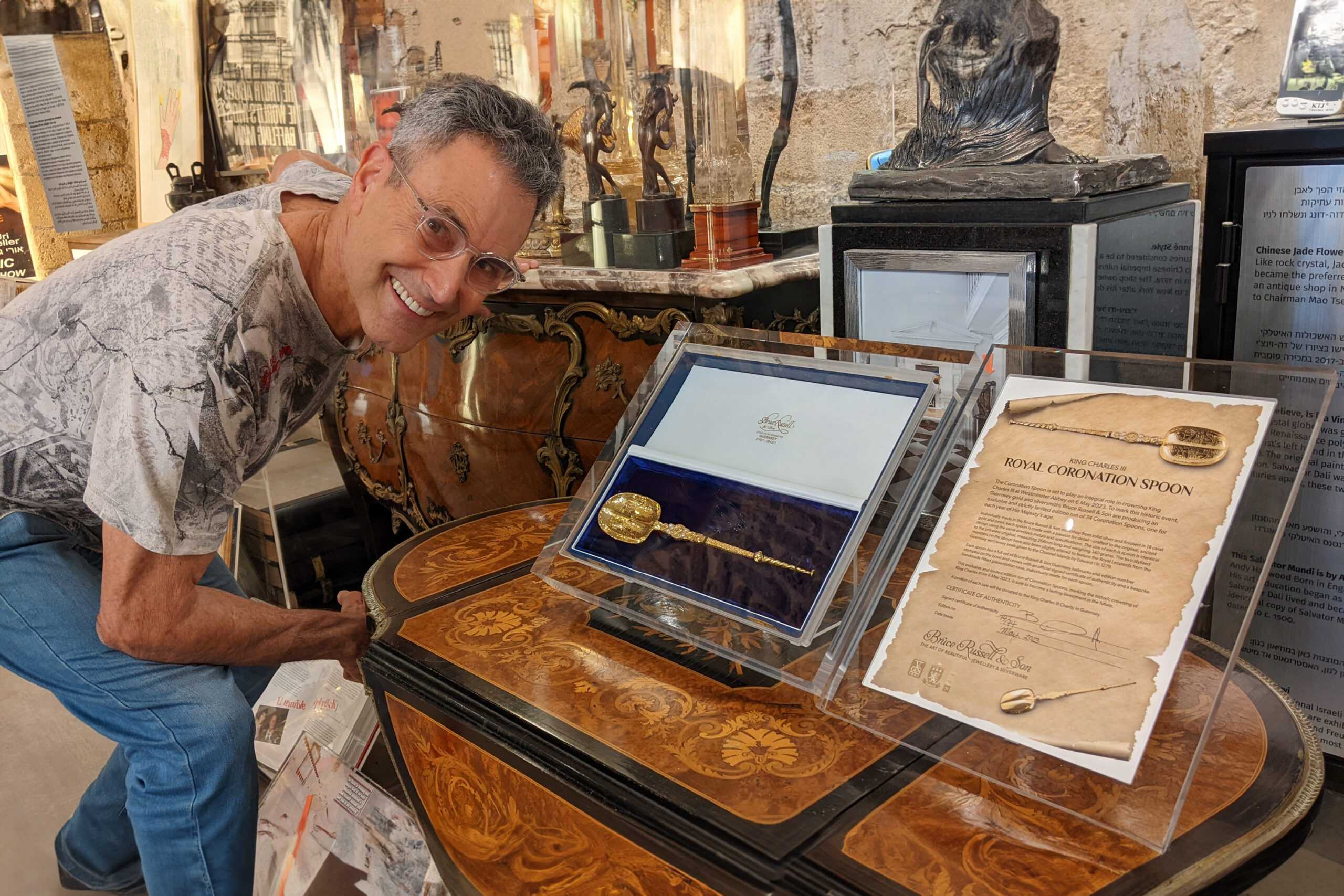 Uri Geller, the world-famous psychic, mindreader and telekinetic metal bender, receiving his Royal Coronation Spoon at the Uri Geller Museum​ in Israel.